Founded in 2017 in response to calls for increased transparency across academic and industry funded research, CBMRT is an independent 501(c)(3) non-profit organization registered in New York, NY. CBMRT is managed by A/Prof. Sandra Petty, CEO subject to its founding charter, governed by an independent board of directors. The Null Hypothesis, CBMRT's collaboration with major societies and their journals, operates as a joint venture with each partner journal operating under the oversight of their respective independent editorial boards.
A/Prof. Sandra Petty, MBBS FRACP PhD
CEO & Founder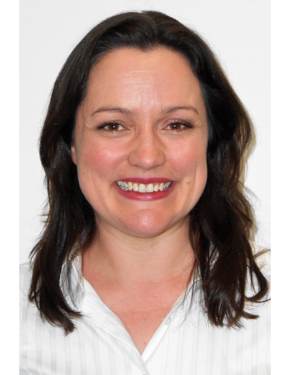 A/Prof. Sandra Petty MBBS FRACP PhD is an academic and clinical neurologist focussing on epilepsy and its co-morbidities. She undertook combined clinical and research training in neurology and in bone health. She is a Senior Lecturer at The University of Melbourne Medical School, involved in teaching and medical student curriculum development, particularly transition to medical practice and medical cognizance. She completed specialist training in Neurology in 2006 and currently works in epilepsy at St Vincent's Hospital and at Alfred Health in Melbourne. Dr. Petty is a Director of the Brain Foundation of Victoria, and is an honorary Fellow of Ormond College at The University of Melbourne. She was awarded her PhD 2009, examining bone health, body composition, falls and fracture risk in twins and siblings discordant for anti-epileptic medication use. Dr. Petty completed postdoctoral work utilising a mouse primary calvarial osteoblast model and patch clamping technique to examine effects of epilepsy medications on ion channels in osteoblasts.
Dr. Petty is keen to facilitate transparent reporting of results in biomedical research - particularly regarding studies where there are negative or inconclusive results. This facilitates communication of results between scientists and clinicians, and will improve research efficiency and better inform research study design and ultimately, patient care.
Sarah Hadley, MEc
Deputy Director
Sarah is highly skilled non-profit leader with outstanding operational, analytical and strategic planning skills. She combines a passion for cause-driven work with a strong ability to work under pressure and in a highly organized manner (developed through numerous client-facing roles with tight deadlines). Sarah brings a collaborative leadership style developed through employment across the public, private and non-profit sectors in Australia, Europe and the US. Sarah has an excellent track record in building diverse, high- performing teams and delivering projects to specified time/budget/quality requirements.
Sarah's skills and global experience are well-suited to ensuring the successful delivery of CBMRT's Biomedical Transparency Summit series. Her strong track record in project delivery is evidenced by the successful execution of numerous projects, including: Takeover of RK Foundation by Choice Support UK; Multi-country, Multi-business Basel II Implementation (Rothschilds); and Global Sarbannes-Oxley Implementation Program (Royal and Sun Alliance).
Board of Directors
Dr. Hugo Stephenson, MBBS BSc
Co-Founder & Secretary/Treasurer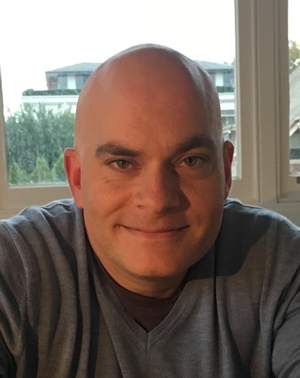 Dr. Hugo Stephenson is a Melbourne Medical School alumnus, a technologist, biotech services entrepreneur and founder of many businesses in the clinical trials industry. These include: DrugDev, a leading provider of eclinical technologies and clinical trial payment services; MediGuard, the largest online medication monitoring service; Health Research Solutions, a late phase contract research organization; and MedSeed, a pioneer of hospital and GP decision support software. Hugo is passionate about organizations that think out of the box to solve problems and this has motivated him to establish CBMRT to address the current imbalances in biomedical research practices. Hugo has a wide range of interests that include proteomics, public health, high power rocketry and riding motorcycles. Hugo is currently working on a several new start-ups, including Induction Healthcare - a secure communications and collaboration platform for healthcare professionals.
Dr. Norbert Tavares, PhD
Board Member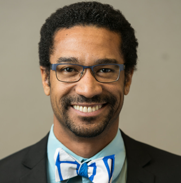 Dr. Norbert Tavares is a 2017-19 AAAS Science & Technology Policy Fellow in the Center for Strategic Scientific Initiatives (CSSI) at the National Cancer Institute at the NIH. In his role, he supports the goals of CSSI to identify and promote emerging and innovative solutions to cancer research problems. He is involved in ongoing trans-NCI programs, including the Provocative Questions Initiative and initiatives related to the Beau Biden Cancer MoonshotSM, such as the Human Tumor Atlas Network. Other areas of interest include technologies for the reduction of cancer health disparities and building interdisciplinary collaborations, in particular at the intersection and application of microbiology in understanding and treating cancer.
Dr. Tavares is a microbiologist with a background in bacterial genetics and enzymology with an emphasis on anaerobic microbiology/biochemistry. His previous research area involved the investigation the bacterial and archaeal biosynthetic pathways of coenzyme B12, and the regulation of metabolism by Sirtuin-dependent posttranslational modification via acylation/deacylation in Salmonella enterica. He started his Ph.D. at the University of Wisconsin, then moved with his lab to the University of Georgia where he received his doctorate in microbiology. Prior to his graduate work, Dr. Tavares had a brief stint as a research associate at CuraGen Corporation where he was involved in the process validation of large-scale bacterial protein drug production. He also has four years of procurement experience for ESPN/Disney Corporation. Dr. Tavares has strong interests in problem solving and advancing science by supporting basic research, rigor, reproducibility, transparency, and the advancement women and underrepresented individuals in science and other areas.
Eric Jaffe
Board Member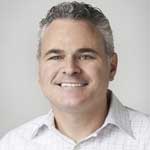 Eric Jaffe, AIA, NCARB, is East Region Distrct, Architecture, at HDR Inc, a global engineering and architectural company and has extensive experience as a project architect, project manager and principal in charge of innovative architecture projects all over the world. Eric has spent the majority of his career in research environments at leading academic institutions including Duke, Princeton and Yale, as well as with corporate clients such as Novartis, Boehringer Ingelheim and GSK. Prior to HDR, Eric was East Region Director for Science and Technology and Office Practice Leader at CannonDesign.
Carrie Delente
Board Member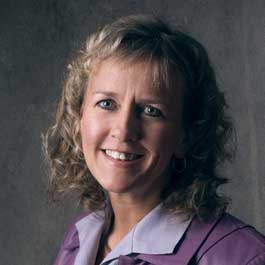 Carrie Delente, BFA, is Founder & COO of Enforme Interactive, a US-based company that builds successful web presence and content for academic journal sites, online education platforms, and non-profit healthcare and science organizations. Since founding Enforme in 1997, Carrie has overseen the design, development, implementation and ongoing operations of dozens of large-scale portals and hundreds of smaller and midsize web sites, mobile and tablet applications for clients. She has deep expertise and understanding of the needs of physicians, allied healthcare staff and scientists which is reflected in the strategic, business, architectural, technical and usability facets of the systems developed by Enforme. Carrie also has a strong interest in the arts and sits on several local community arts boards.